Myddleton College's coaching programme has been led by award-winning former Wales tennis player John Whitehall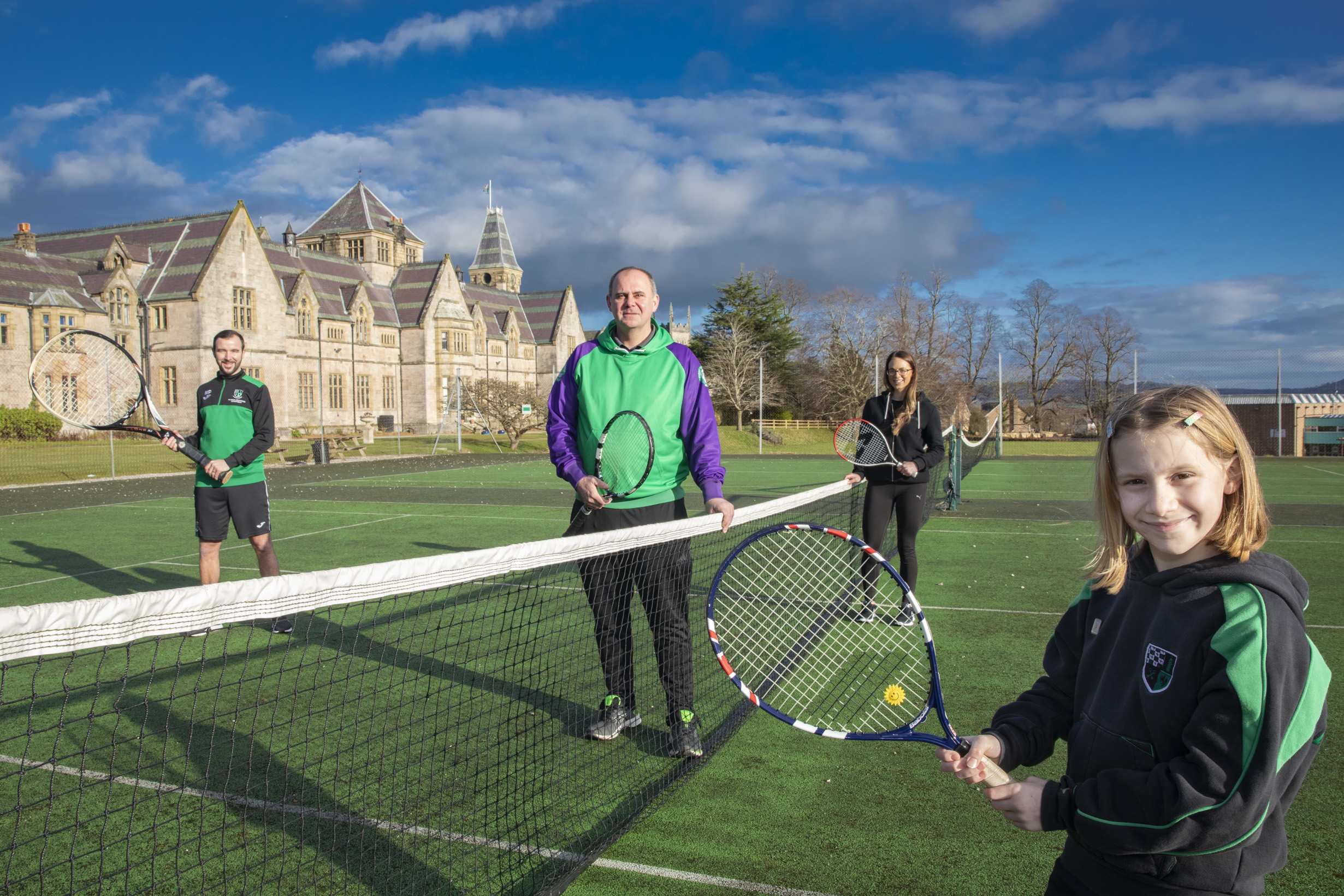 A TOP independent school has been nominated for a major national tennis award for its work in encouraging young people to take up a sport that's booming after the exploits of Wimbledon and Olympic champion Andy Murray.
Myddelton College in Denbigh has been nominated for the prestigious Tennis Wales Education Award for re-introducing the game to the school through a top class coaching programme.
It has been led by the award-winning John Whitehall, of First Advantage Tennis, a former Wales tennis player and UK Development Coach of the Year, from Old Colwyn.
He said: "I remembered from my junior years what a great facility they had at the school so it was good to get in touch and to develop a programme at Myddelton College because they already had a couple of North Wales players there.
"It has really taken off well and we had up to 25 pupils turning up regularly for the after-school club before lockdown and the youngsters' group was full within a couple of weeks so there have been as many as 70 enjoying tennis a week.
"The school are very community focused and their open access sessions have also gone very well so from starting from scratch it has really taken off and one of the students, Esther Lucas, is even training to be a tennis coach herself.
"It's a huge achievement to be nominated for this Tennis Wales award because they've literally gone from 0-70 in no time at all and were ready to start running school teams.
"It's been a very tricky time with the pandemic, but they had put systems in place to get people onto the courts safely and embraced the opportunity to involve the community as well."
Myddelton College Head of Sport Mike Pearson said: "John has been doing some great work with groups and on a one-to-one basis and we're delighted with the way the sport is progressing.
"We have four tennis courts here at the school and they're in a fantastic setting and we' very much like to develop the sport and the facilities here.
Categories:
Elite Sports News