Myddelton College takes great pride in its rich history of guiding students toward their desired futures, and this year is no exception. We are thrilled to announce an impressive set of A Level and GCSE results.
In 2023, an impressive 66% of our Upper VI students achieved at least one A*/A grade at A level. The total A*/A grades were 38% of all entries, which surpasses last year's results and exceeds the national average of 27%, as reported by the Joint Council for Qualifications today.
Furthermore, an astounding 60% of our students have received offers from esteemed Russell Group universities in a variety of STEM fields, encompassing Chemistry Physics, Biomedical Science, Mathematics, and Computer Science. Students also secured places on diverse courses such as Law, Psychology, Business and Economics, Creative Writing and English Literature, Oceanography, Philosophy, and Politics.
Notably, results in Computer Science and Geography were 100% A* to A grades, with over 60% in Mathematics and Physics and Media.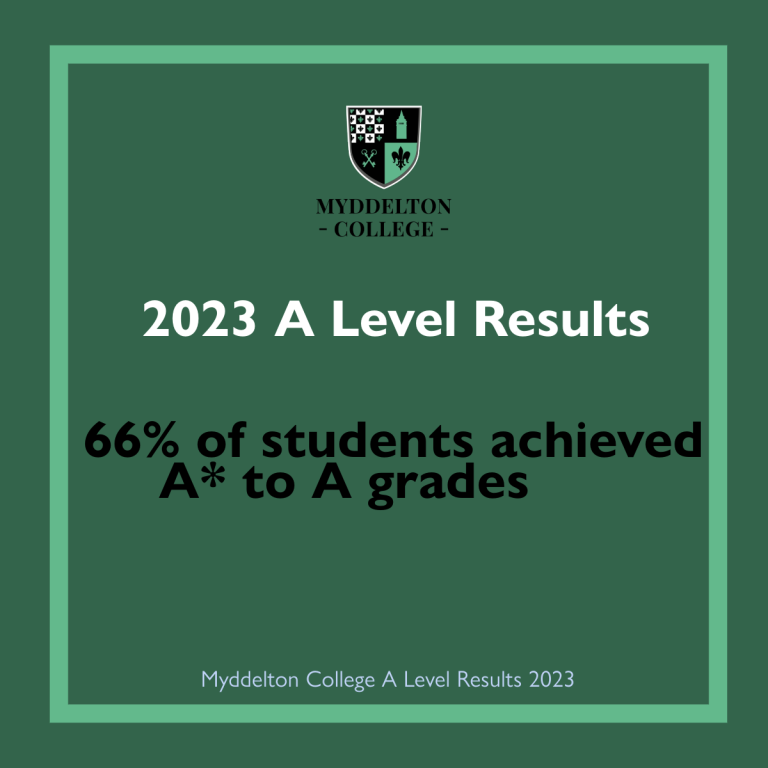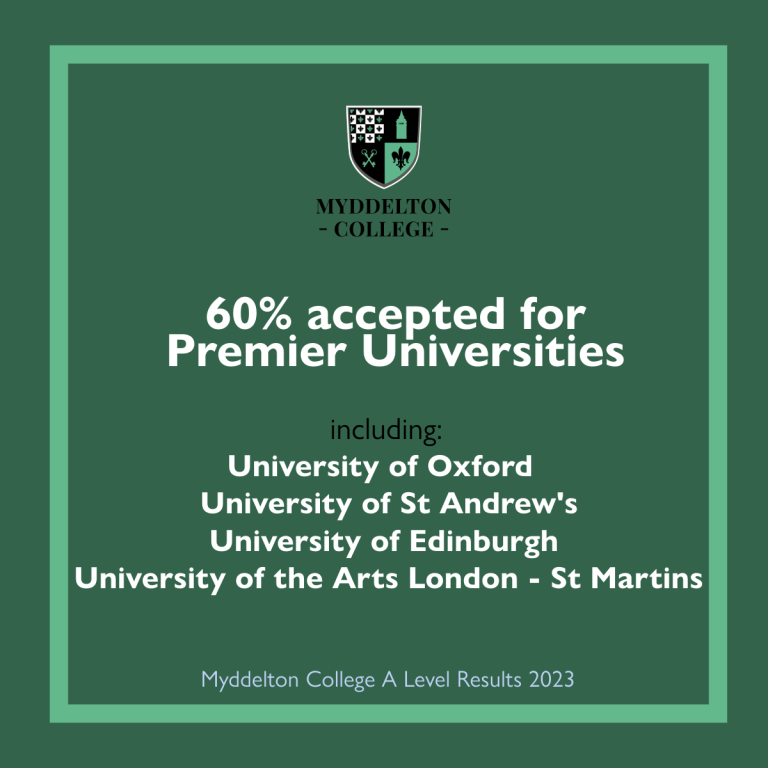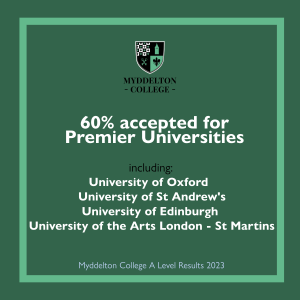 This year our students have successfully gained admission to renowned institutions such as University of Oxford and St Andrew's University, setting them on a path towards a promising academic journey.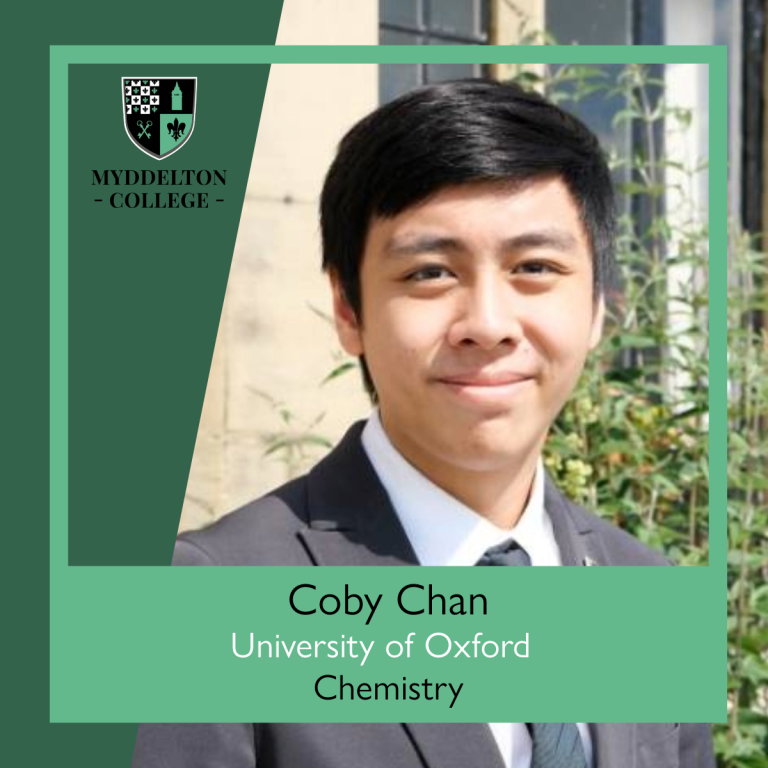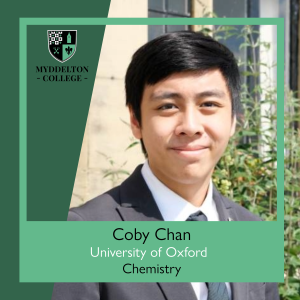 "Joining Myddelton in year 10 was the best decision my family ever made. I had a clear pathway from the moment I joined the school enabling me to develop my personal statement ready for applications to the top Universities. I thoroughly enjoyed all of my studies at Myddelton. I'll always be grateful to Myddelton College for helping me to achieve my place at the University of Oxford."
Coby Chan, from Hong Kong, went on to study Chemistry at Wadham College Oxford who last year won a gold award at the Royal Society of Chemistry Olympiad and gained an A-star in his Chemistry A-level at just 16, added further A-stars in Maths and Physics and an A in Further Maths.