We are delighted to be celebrating the success of our first ever graduates with results coming in well above the Welsh national average.
Among the subjects securing a 100 % pass rate A* – C were English Literature, History, Geography, Further Mathematics, Chemistry and Economics.
[blockquote align="right" author="Mark Roberts Head Teacher"]"I am thrilled that after two years of hard work and dedication by students, parents and staff that we have produced our very first graduates who are heading off to make their impact on the world. They not only leave us with excellent grades but also with the attributes and characteristics that they need in order to thrive in the 21st Century." [/blockquote]
Celebrating some of the highest grades were twins George and Lucinda Charlesworth-Powell. Lucinda will now read Law at Newcastle University, while George will study Economics at Northumbria University.
Outstanding international student Jin Hong passed four A-levels including an A* in Maths and an A in Chemistry and is going on to study Mathematics at Warwick University.
Lin Shangzhe was celebrating three straight A Grades and has been accepted to read Mathematics with Finance at The University of Leeds, while Zhou Changcheng achieved an A and two B grades and goes on to read Mathematics at University College London.
The success continues with current year 12 student and newly appointed Head Girl Keeley Ruane who is celebrating three A's and a B in her AS Results and is delighted to be progressing into year 13.
As we are one of the only local schools able to offer full A levels in Mathematics, Further Mathematics, Chemistry, Physics and Economics we are delighted to see so many of our year 11 students graduating as Myddeltonians and returning to study in the sixth form after our first set of GCSE results.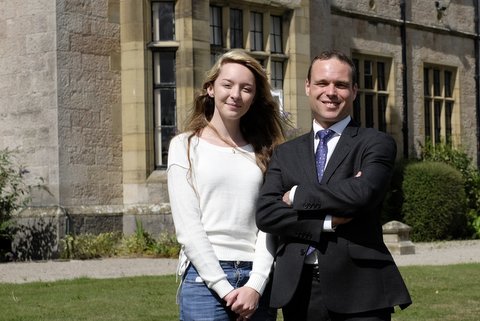 Categories:
Academic Excellence News